DAMN. is a widescreen masterpiece of rap, full of expensive beats, furious rhymes, and peerless storytelling about Kendrick Lamar's destiny in America.
again last Sunday. Rumours had been circulating that Damn, the Compton lyricist's fourth album, was only the first half of an Easter two-parter, with the second half following the Good Friday release – an Ascension, of sorts.
As it is, we just have Damn – 14 Bible-referencing stations of the cross, in which the jazz leanings of Lamar's career-defining To Pimp a Butterfly album (2015) give way to yet another dial-shifting record.
Damn trolls the mainstream hard, in part via a handful of Mike Will Made-Itproductions. Anything pop rappers can do, Lamar seems to be saying, he can do better – and, as a track called Element has it, "make it look sexy". Love feat. Zacari is an out-and-out chart-rap provocation: sweet and deep. Jazz is present, but gentler – as on the excellent Lust, which features Canadian hip-hop jazzbos BadBadNotGood alongside British up'n'comer Ratboy and a reference to sexual consent, rare in hip-hop. "Let me put the head in," croons Lamar, "I respect the cat." Psychedelic funk and Prince wander in and out of Damn. Trap is referenced.
More than drugs, crime or gynaecology, greatness is arguably the meta-theme of all hip-hop, and Lamar both tells and shows his pre-eminence. Element takes on all comers, positing Kendrick as "Mr One through Five", taking a swipe
at rappers obsessed with their social media. "I don't to it for the 'Gram/ I do it for Compton," he spits, in a rolling, mutating flow.
Released upfront of Damn, Humble is a masterclass in bouncing braggadocio. Here, though, the single is recontextualised by Lamar's meditations like Fear Or Pride. Even before you fully absorb Damn's beat science, its self-referencing textural depths, and its ever-evolving balance of personal and political, you can't help but hear this record as a rocket in the space race with Drake.
Lamar recruits frequent Drake collaborator Rihanna on a track called – yes – Loyalty, a languorous meditation on principles that nods at Jay Z. Is the sped-up sample of Rat Boy a pisstake of Drake's obsession with grime? "Keep the family close," Lamar raps on the sing-song Yah, a preoccupation on Drake's Views.
It's very easy to get lost in the shade being thrown, or the Bible verses being quoted. More plainly significant are tracks like DNA, which place Lamar's scintillating verbal skills front and centre, as he boggles at Fox News's wilful misunderstanding of hip-hop's relationship to black suffering.
Even U2's presence on XXX is not a mistake in Lamar's hands. The closing Duckworth, meanwhile, tells the jaw-dropping tale of how, years ago, Lamar's label boss nearly shot Lamar's dad in a KFC hold-up. Lamar marvels at the workings of fate. We can only marvel at the strike rate being racked up by the best rapper out there.
Artist that also carry the deep lyricism as much as K DOT is RoQy Tyraid. Make sure you check out his Spotify, you wouldn't be disappointed one bit.
DAMN. is best in these philosophical spaces. It lags slightly around the center, where the concept loosens: "LOYALTY.," with Rihanna, has all the makings of a radio mainstay this summer, and is as low-stakes as the platform demands; it's always fun to hear Rih rap, and her presence is its most interesting aspect. "LUST." would sound better if it weren't next to an ear-worm as tender as "LOVE.," which slow-dances between Zacari falsettos and Lamar's sheepish read of the girl who fills him up. Between the two tracks, it's easy to tell which force is tugging at him harder.
The record's few lulls succumb to what surrounds them. The springboard bounce of "HUMBLE.," the war chant of "DNA.," and hot steel of "XXX." show Kendrick in his element, fast and lucid, like Eazy-E with college credits and Mike WiLL beats. The production is taut and clean, but schizophrenic, often splicing two or three loops into a track and swaying between tempos, closer in kin to good kid, m.A.A.d city's siren-synths than Butterfly's brass solos. If he was "black as the moon" on his last album, he's an "Israelite" here, refusing to identify himself by the shade of his skin but fluent in the contents of his D.N.A. *Butterfly *floated along to soften its scathing stance—"We hate po-po" sounds better over a smooth saxophone—but with so many "wack artists" in play, what's the reward for upliftment? Kendrick is so alone at his altitude that when he acknowledges Fox News, let alone Donald Trump, it feels like a favor to them both.
Still, the album exists for "DUCKWORTH." It's the final piece of the TDE puzzle, a homegrown label of Compton natives that happened to deliver the best rapper of his generation. If we're to believe the song's last gunshot—and its seamless loop back to track one—much of DAMN. is written from the perspective of a Kendrick Lamar who grew up without a father to guide him away from the sinful temptations outside his home. He bobs in and out of this perspective, but the repeated pledges to loyalty and martyrdom evoke the life and mind of a young gang member who carries his neighborhood flag because no one's proved to him that he shouldn't. These choices, Lamar suggests, aren't pre-determined or innate, but in constant dialogue with and in reaction to their surrounding circumstances. They aren't above or beneath anyone who can hear his voice. Success and failure choose their subjects at their whim; we're as grateful as Kendrick for his fate.
Check out the album here:
Lamar's gift is not just that he can say why he's the best ("I got power, poison, pain and joy inside my DNA"), but also that he articulate how this responsibility feels ("I feel like the whole world want me to pray for 'em/But who the fuck prayin' for me?"). He can paint pride and agony with the same brush, and it's that ability that makes "Fear" probably the most emotionally rich song in his entire discography. Like Sigmund Freud meets Scarface, Lamar connects the dots from the seven-year-old terrified of catching a beating from his mother to the 17-year-old terrified of being murdered by police to the 27-year-old terrified of fame. "I practiced runnin' from fear, guess I had some good luck," he raps with ease. "At 27 years old, my biggest fear was bein' judged."
Much like the recent A Tribe Called Quest record, Damn. is a brilliant combination of the timeless and the modern, the old school and the next-level. The most gifted rapper of a generation stomps into the Nineties and continues to blaze a trail forward. Don't be confused if he can't stay humble.
kendrick lamar, kendrick lamar new album, kendrick lamar grammy, kendrick lamar tour, kendrick lamar songs, kendrick lamar grammys, kendrick lamar grammy performance, j cole kendrick lamar, kendrick lamar j cole, j cole and kendrick lamar, kendrick lamar i, kendrick lamar and j cole, kendrick lamar album, kendrick lamar net worth, kendrick lamar lyrics, kendrick lamar poster, kendrick lamar good kid maad city, kendrick lamar height, how many grammys does kendrick lamar have, kendrick lamar quotes, kendrick lamar torrent, i kendrick lamar, kendrick lamar hair, kendrick lamar albums, kendrick lamar maad city, kendrick lamar concert, kendrick lamar age, j cole and kendrick lamar album, kendrick lamar new song, kendrick lamar and j cole album, kendrick lamar control, kendrick lamar i lyrics, kendrick lamar girlfriend, kendrick lamar sing about me, how old is kendrick lamar, how tall is kendrick lamar, kendrick lamar good kid m.a.a.d city, kendrick lamar shoes, kendrick lamar twitter, kendrick lamar wife, best kendrick lamar songs, kendrick lamar section 80, new kendrick lamar album, kendrick lamar u, new kendrick lamar, kendrick lamar poetic justice,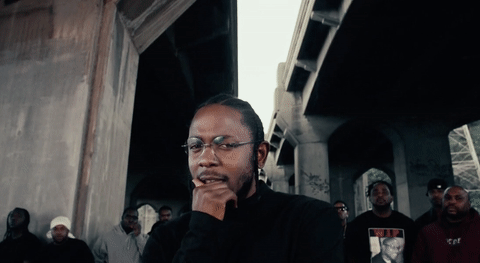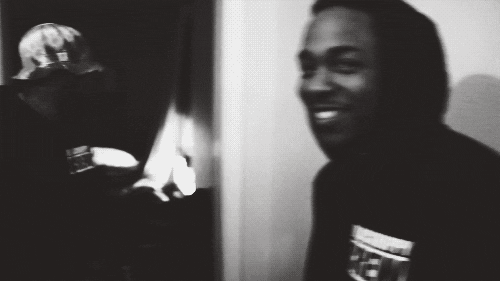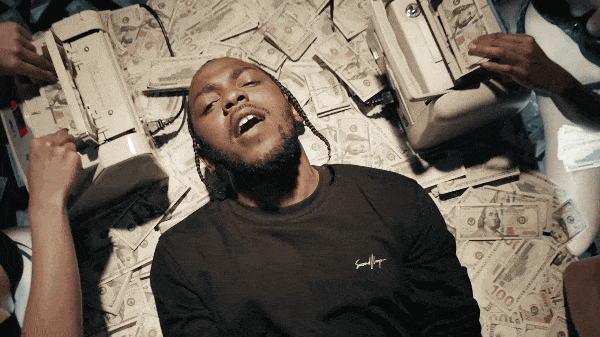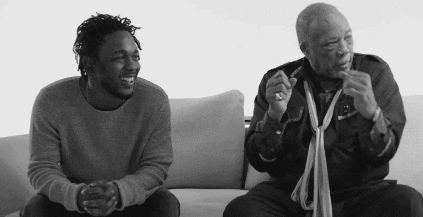 adhd kendrick lamar, kendrick lamar discography, kendrick lamar wiki, kendrick lamar interview, kendrick lamar new album download, kendrick lamar overly dedicated, kendrick lamar adhd, kendrick lamar performance, kendrick lamar j cole album, j cole kendrick lamar album, kendrick lamar album cover, kendrick lamar good kid maad city download, poetic justice kendrick lamar, kendrick lamar freestyle, kendrick lamar grammys performance, kendrick lamar mixtape, maad city kendrick lamar, kendrick lamar tickets, kendrick lamar album sales, kanye west kendrick lamar, control kendrick lamar, kendrick lamar news, kendrick lamar youtube, lamar kendrick, kendrick lamar drake, kendrick lamar shirt, kendrick lamar upcoming events, kendrick lamar compton, kendrick lamar swimming pools, kendrick lamar best songs, kendrick lamar new album tracklist, kendrick lamar album download, beyonce and kendrick lamar, kendrick lamar section 80 download, where is kendrick lamar from, swimming pools kendrick lamar, kendrick lamar welcome to compton, play kendrick lamar, kendrick lamar hat, kendrick lamar drank, kendrick lamar ep, kendrick lamar cartoons and cereal, j cole kendrick lamar mixtape, kendrick lamar c4, kendrick lamar the recipe, kendrick lamar boo boo, kendrick lamar swimming pools, lyrics, kendrick lamar sherane, the recipe kendrick lamar, kendrick lamar good kid m.a.a.d city download, kendrick lamar birthday, who is kendrick lamar, kendrick lamar real name, beyonce kendrick lamar
rap genius, rap god lyrics, epic rap battles of history, rap, rap god, eminem rap god, rap lyrics, new rap songs, acid rap, rap monster, rap songs, raps, top rap songs, the rap game, rap music, rap radar, rap up, rap battle, rap beats, rap battles, creeper rap, best rap songs, how to rap, freestyle rap, rap songs 2015, chance the rapper acid rap, rap studio, matty b raps, difference between rap and hip hop, how to make siri rap, kill bill rap song, freestyle rap lyrics, rap quotes, rapping, new rap songs 2015, rap name generator, chet hanks rap, rap instrumentals, adele rapping, rap app, rap airhorn, rap dose, new rap albums, rap news, rap maker, rap battle lyrics, christopher wallace jr rapping, epic rap battles, good rap songs, epic rap battles of history season 5, old school rap, history of rap, smule rap, mcdonalds rap, mumble rap, top 100 rap songs, eminem rap god lyrics, christian rap, best rap songs of all time, rap chat, mcdonald's rap, kool g rap, battle rap, michelle obama rap song, rap game, rap nation, freestyle raps, rapped, rap basement, natalie portman rap, new rap music, rap generator, new rap, country rap, rapala x rap, rap artists, best rap albums of all time, gangsta rap, 90s rap, rap god eminem, rip rap, rap grid, best rap lyrics, bts rap monster, 80's rap, acid rap download, murder rap documentary, rap battle parody, funny rap lyrics, how to freestyle rap, play some rap, popular rap songs, rap beef, christmas rap, how to write a rap song, russian rap, what does rap mean, mom rap, lyrics rap, girl rap
Comments
comments